---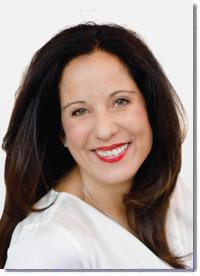 Kimjera Whittington
Realtor / Broker
(704) 230-9172
Encouraging her clients to be smart and patient to achieve the best outcome, Kimjera understands that the greatest value of her expertise lies in the relationships she maintains with every client. Her focus is on helping clients make the best decisions for themselves and their families. Finding the right property, or selling a home has its rewards, but for Kimjera, a life-long relationship with a client brings her genuine personal satisfaction. Her unique background and expertise ensure that clients receive exceptional service that redefines what it means to have an elevated real estate experience.
Kimjera's distinguished clients significantly benefit from her personal and family real estate portfolio which includes single-family homes, waterfront property, multi-family apartment buildings, development, construction, and property management. Combined with two decades as the CEO of her own marketing firm and an award-winning sales career, she brings a wealth of knowledge and high-level business savvy to the luxury real estate market. Sharp negotiating skills, strategic planning, and access to high-net-worth individuals contribute to her ability to sell property at every price point from condominiums to multi-million-dollar properties.
Kimjera's warm and optimistic personality shines through in everything she touches. Who you choose to represent your property should be as exceptional as you are and as your next chapter is going to be. When you work with Kimjera, she starts with understanding your particular needs, lifestyle, and real estate objectives in order to find properties that bring you joy and fulfillment. When listing a client's home, she evaluates market opportunities and leverages story-based marketing strategies that have been responsible for millions in sales.
When she is not serving her clients, she can be found on cobblestone streets sipping a glass of chardonnay or enjoying a rich cappuccino and almond croissant somewhere around the globe. In addition to her passion for traveling, she enjoys playing tennis with her friends and spending quality time with her family who have inherited her deep love of lake life.
---
---